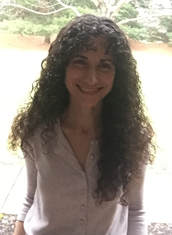 I've often been told that I should write a book about my own life: growing up and living on three different continents, meeting the love of my life in an exotic Asian country, the extensive travels around the world, or even about the wealth of fun anecdotes I could share, such as being the runner-up in a pan-European competition to become an astronaut...

Add yet life pales before the legends that run in my family. It was their stories that prompted me to start writing in the first place, hoping to leave a family record as legacy to my children.

There are many genres to pick from too:


Adventure: My wonderfully crazy parents decide one day to try riches in an unknown land: Australia. Not speaking a word of English, with two little babies and just enough money to buy a used car, they set out to discover the Aussie outback. For two years, and truly innocent of the dangers they encountered at times, they crossed smothering-hot deserts, swam in deadly waters, befriended aborigine tribes, and mined for opals until they settled down and created a thriving business.

Romance: My grandmother's secret love and marriage to a soldier who, declared dead during the Spanish Civil War, reappears 40 years later to tell his heartbreaking story: After escaping a concentration camp in Morocco, he makes his way back to Spain only to find his wife married to another man and mother of a baby girl. Unwilling to ruin a family, he chooses to make his presence unknown, staying in the shadows secretly, following her life until she becomes widowed. Us, the rest of the family, find out about him in utter shock, when my sweet little grandmother -with shaky hands- retrieved a hidden old picture of a handsome young man from her wallet to announce her 're-marriage'.

Drama: My aunt -my idol-, a beautiful and gifted woman, who without a degree or a penny in her pocket, at 18 moves to the big city and arduously makes it in the modeling world. Suddenly, this small town girl starts traveling the world, meeting Royalty, Presidents and consecrated celebrities while encountering life-styles quasi-alien to her little neck-of-the-woods upbringing. Aware of the fleetingness of beauty (something, it turns out, she is immune to), she self-educates herself in the art of photography with such mastery, that she becomes one of Spain's most notable photographers.

And there is more...

My family saga will be completed in due time; for now, I'm derailed. I'm having too much fun with my thrillers!

So back to me. I was born in Madrid, Spain, in 1969, just 6 days after Armstrong laid his foot on the moon and 6 months before my parents laid theirs on Australia; my mother pregnant with my sister (we're Irish twins!). They had been told money was easy to come by and women were highly desirable to balance the very unbalanced gender population. 12 years later, again 'seemingly' on the whim of the moment, my parents packed my sister and I, and little else, and head back home to Spain. Later I learned, that despite my mother's love for Australia, she yearned to go home. So fearful that my sister and I would marry and settle down under, she moved us all back. If only she knew I'd end up marrying and settling in America!!

Taking advantage of my fluency in two languages -plus a little of third, French-, and with hopes of emulating my idol in her trotting around the world -see above-, I studied Tourism. Thanks to a very early successful professional career that provided me with time and money, my dream came true: I joined my aunt on her fascinating journeys!

At 26, during one of our many trips, a tour of Thailand, I met a handsome American. Long story short: pragmatic me thought a relationship could not succeed when separated by the Atlantic Ocean; enamored him persisted for 5 years -God Bless him! When I finally came to my wits, I dropped everything, moved to the States, married, and now live happily with my husband and two wonderful kids in Ohio, doing what I love: writing.






---